Perth's #1 Choice For Roll-on Lawn
Carabooda Lawn has grown and supplied high quality roll-on Lawn in Perth for over 30 years.
The Carabooda Lawn turf farm handles most of the commercial turf work in Perth. Our roll-on lawn is at most of the sporting complexes in Perth. We have most likely supplied and possibly installed turf at the Golf clubs, Schools and Parks and Gardens in your area. For your backyard lawn it is as easy as visiting your local Bunnings Warehouse to place your order. We are their exclusive lawn supplier. Ask at the special orders desk.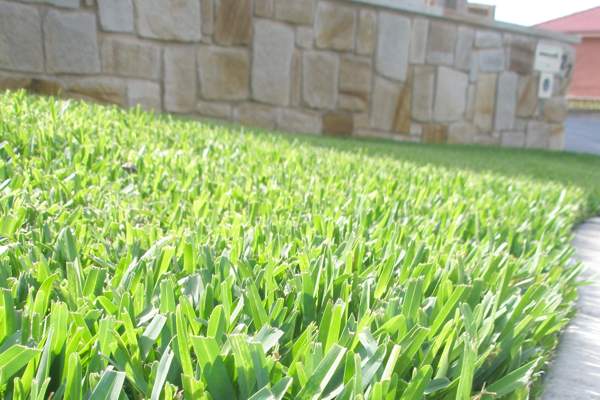 Matilda Buffalo – Perth's #1 Buffalo Grass!
Our Matilda Soft Buffalo Roll-on Lawn is an Australian hairless, low allergen and shade tolerant buffalo grass.
It is deep green in colour with a dense root system and vigorous growth which inhibits weeds.
Matilda's durability and salt tolerance makes it the ideal lawn for pets children, coastal area's and poolside.
Low maintenance grass
Soft leaf and hard wearing
Low allergen
Shade tolerant also thrives in full sun
Salt tolerant – ideal for coastal and poolside applications